Welland Summer SPORTZ Camp
This multi-sports camp provides campers with an opportunity to develop the skills, confidence, and motivation to play and enjoy a variety of sports. Registration now on.
---
Empire Sportsplex is the home of the City of Welland Summer SPORTZ Camp. Its multi-sport design allows campers to learn various athletic skills in a fun, cooperative, and supportive recreational environment. The camp's focus is developing fundamental movement skills, increasing physical and mental wellness through fitness, enhancing social and cognitive skills, and nurturing a lifelong appreciation for sport.
Important tips for registering online:
The parent or guardian registering the child for camp needs to create an account (at no charge) before registering. Failing to create an account results in this error message at checkout, "We're sorry but you do not meet our minimum age requirement of 13 to purchase items online".
Proof of your child's age and address must be sent to registration@welland.ca or brought to the Welland Community Centre within 72 hours of online registration to secure your child's spot in camp. If we have not received the documents, your child's spot in camp will be released. Please title the email with "Summer SPORTZ Camp — Proof of Birth Date and Address for [insert child's name]".
The following items are required at time of registration:
proof of child's date of birth
proof of child's address
completed registration form (copies are available at the Welland Community Centre)
Campers will receive lessons from enthusiastic and qualified coaches in beach volleyball, tennis, basketball, pickleball, and more.
Everyday of camp is packed with fun as campers develop and discover new athletic skills while practicing teamwork, respect, resilience, and sportsmanship. In addition, campers will learn about nutrition, goal setting, adaptive sports, and leadership, all in a safe and inclusive environment.
Registered campers must bring lunch, drinks, snacks, sunblock, a hat, a refillable water bottle, and a change of clothes (if needed) to camp each day.
Week 1: Monday, July 10 to Thursday, July 13
Week 2: Monday, July 17 to Thursday, July 20
Week 3: Monday, July 24 to Thursday July 27
Week 4: Monday, July 31 to Thursday, August 3
Week 5: Tuesday, August 8 to Friday, August 11 (no camp Monday)
Week 6: Monday, August 14 to Thursday, August 17
Week 7: Monday, August 21 to Thursday, August 24
Week 8: Monday, August 28 to Thursday August 31
Resident $190 / Non-resident $228
Note: Summer SPORTZ Camp is a weekly registration. Single days will not be permitted. Should you choose to register a child and they can only attend a partial week, the fee remains unchanged.
Late pick up fee: Late pick ups may be subject to a late fee per child, if charged.
Payment options
Option 1: Cash/debit/credit card — payment in full at time of registration.
Option 2: Weekly post-dated cheques or credit card payments payable three weeks in advance.
Camp refund policy
Transferring of weeks will not be permitted.
Withdrawal requests must be made by submitting a camp withdrawal request form.
Notification via email or phone will not constitute a proper withdrawal request.
A minimum of two weeks' notice must be provided.
An administration fee of $72.40 per week applies.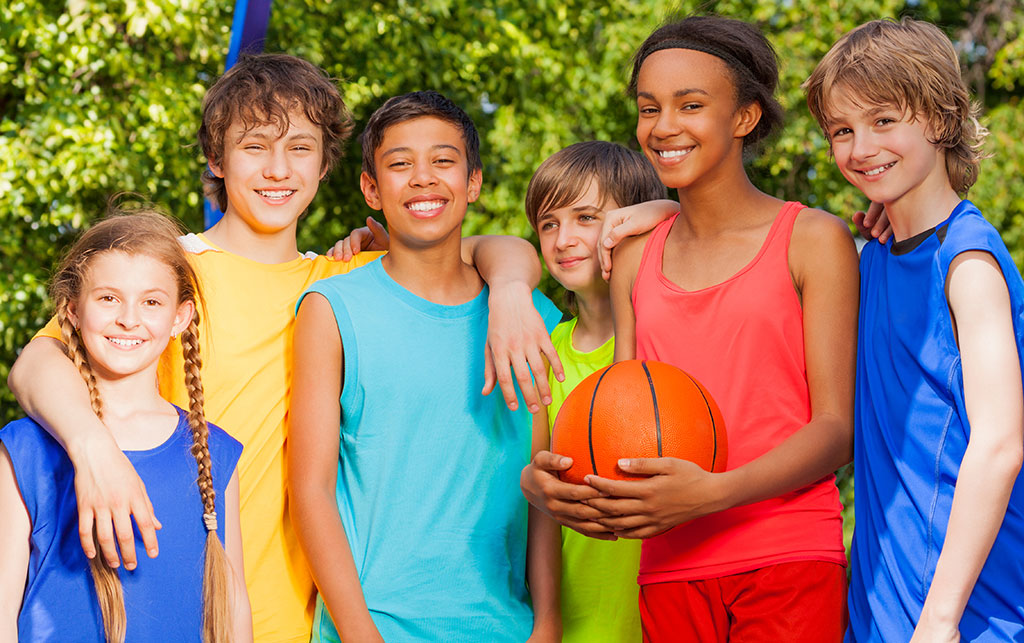 SPORTZ Camp details
Ages: 7 to 12 years

Monday to Thursday
(Friday is our rain backup day)

8:30 a.m. to 4:30 p.m.

Empire Sportsplex
11 Shaw St., Welland, ON L3B 5W8
Forms
Contact
Recreation, Sport & Culture

905-735-1700 x4000
➤