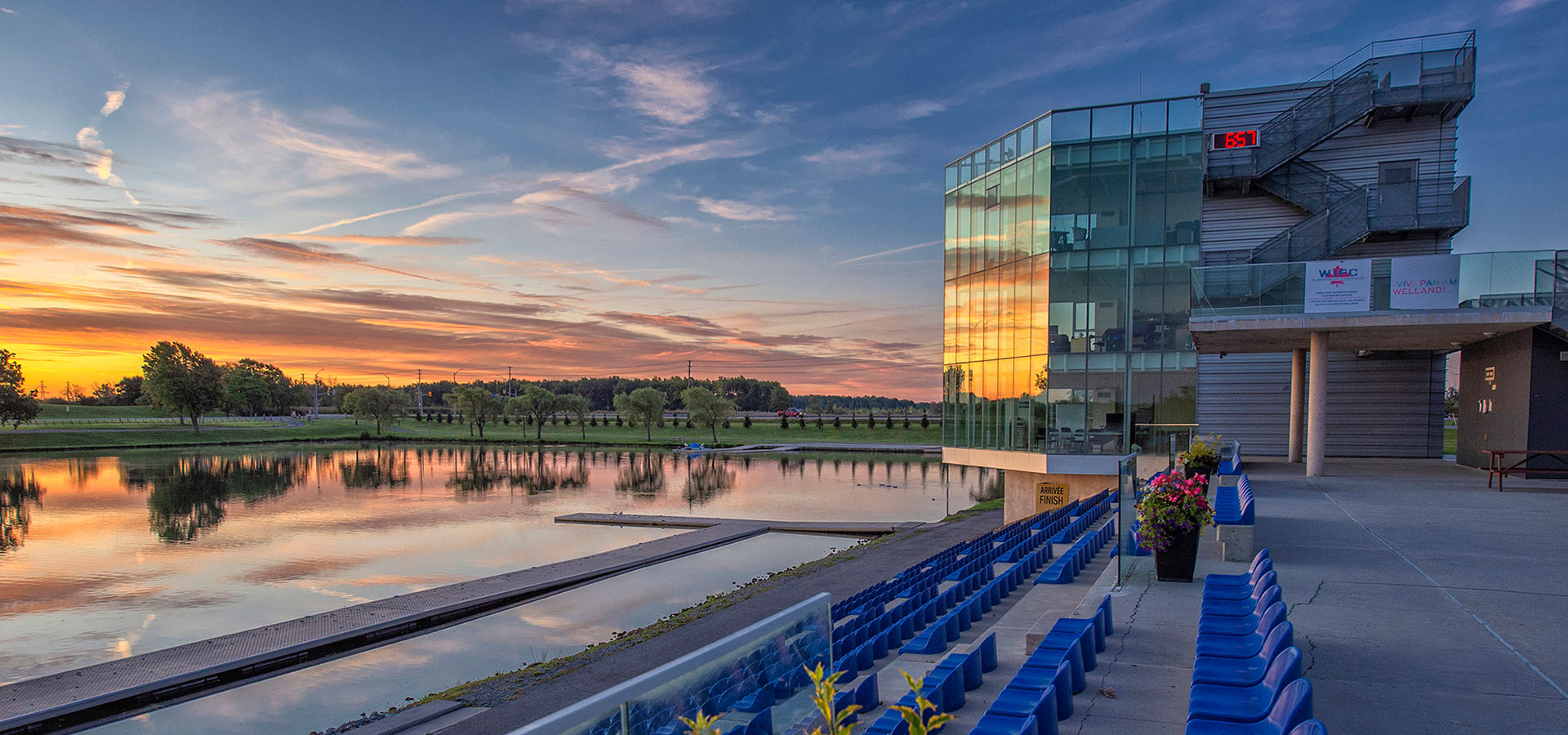 Welland International Flatwater Centre
Set on 411 acres of parkland and 272 acres of water, the WIFC is a premier flatwater facility in the heart of Niagara.
---
The Welland International Flatwater Centre (WIFC) combines international-standard competitive watersports facilities with recreational and social opportunities.
With infrastructure exceeding current international standards for hosting and for accessibility, the WIFC is the facility of choice for elite championships. Equipped with a state-of-the-art indoor training tank outfitted for rowing, canoe, kayak, and dragon boat training, athletes are able to train in the off-season while experiencing an on-water feel.
The WIFC brings a sense of pride within the community; we are developing future Olympians through competition, training, and community spirit.
Note: Please be mindful before undertaking any swimming activities in the recreational waterway as the City does not provide supervised swimming locations. All swimming activities along the waterway are at your own risk. Additionally, the City does not monitor the temperature of the canal; water near the surface, especially on hot days, can be much warmer than the water below.
Contact
Recreation, Sport & Culture

905-735-1700 x4000
➤