Farmers' Market Building – Market Square
Address: 70 Young St.
Built: 1919
Designated: 1987
By-law Number: 1988-8822
Reason for Designation
The Welland Farmers' Market has been centrally located on the present site since 1907. It has been an important meeting place for commercial and social events for over 80 years. The market was, and continues to be, a focal point in downtown Welland.
The Market Building, constructed in 1919, is thought to be designed by N. Kearns, the only local architect of the period. It is of a solid, brick construction, with a mix of Spanish and Prairie styles. The north and south elevations are well proportioned, with the south elevation containing scroll finial ornamentation on a Spanish gable parapet. The north elevation has interesting window and wall treatments with wide soffits and a low pitched hip roof showing an influence of the North American "Western Style". The windows are 16 pane fixed sash set between simple, but double, Doric columns.
There is a strong horizontal brick cornice course in vertical brick. The brick walls are divided with well proportioned, slightly projected piers. Center panels are decorated with raised brick and rectangular stone ornamentation. Solid wood doors with decorative diagonal-plank panels are used for the main doors and the large split "weigh scale" doors. The interior market hall has a raised "monitor" lighting the interior area. The original double wood mouldings still remain on the south and east canopy facias, which created a "dentil"-like moulding ornamentation.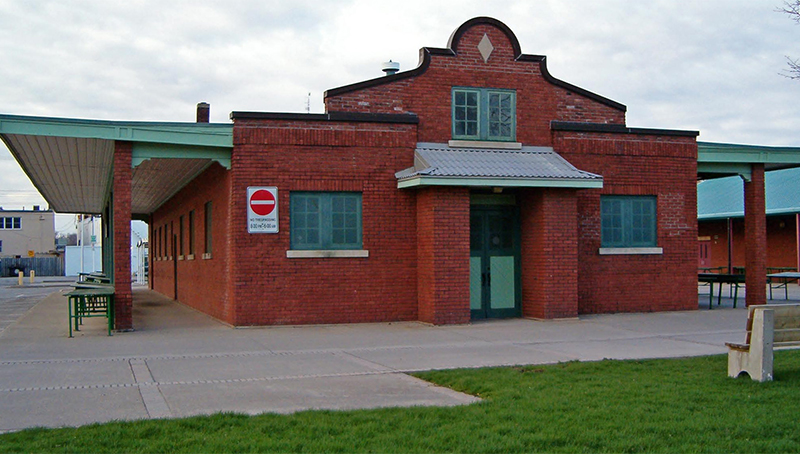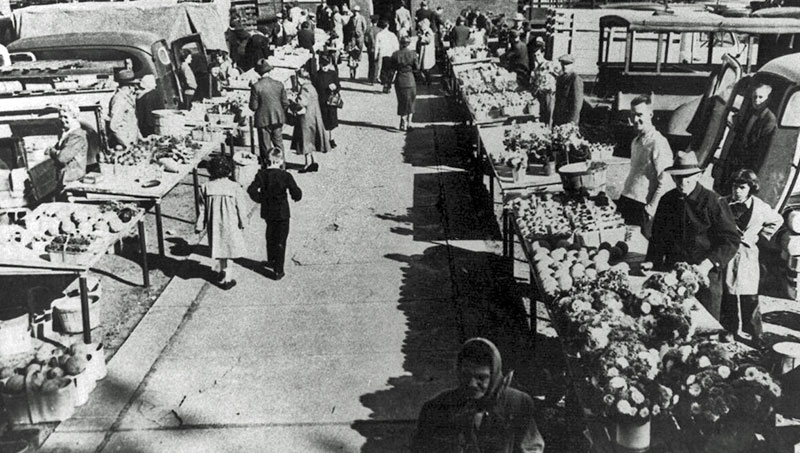 Scroll