Mizpah Mission/Italian Pentecostal Church
Address: 400 King St.
Built: 1917
Designated: 2005
By-law Number: 2005-106
Reason for Designation
Built as the "Mizpah Mission" of the Methodist Church in 1917 and one of a number of early 20th century Methodist missions directed toward the expanding numbers of Italian immigrants working in Canada's industries, this church provided worship services to the Italian community in their native language for the better part of a century. It was constructed on land owned by the Plymouth Cordage Company in the heart of "The Village" – homes built for the Cordage Company's employees between 1905 and 1918, the area that became the core of Welland's first Italian community.
After the union of Methodist, Presbyterian and Congregationalists in 1925 the Mizpah Mission became the Italian United Church under the auspices of the All People's Mission of Crowland, superintended by the Reverend Dr. Harvey Forster. Between 1954 and 1965 the church building was shared by the Italian United and the Hungarian Reformed United congregations.
In 1965 it became the first permanent home of the The Italian Pentecostal Church (Chiesa Pentecostale Italiana). The Italian Pentecostal movement began in Welland in 1922 with services held first in private homes and later in rented accomodations. Pentecostal services in the Italian language were held at the church from 1965 until the mid-1990's. Since 1998 the building has been the home of Freedom in Christ Ministries.
A small, red brick church, it was constructed in the Romanesque Revival style popular for Methodist churches around the turn of the 20th century. Its central square tower with double stepped buttresses has been altered from its original for by the addition of a gable roof. A modest amount of decorative detailing is provided by Italianate style segmentally arched windows capped by brick voussoirs with exaggerated concrete keystones. The interior still retains its original pews and patterned tin ceiling.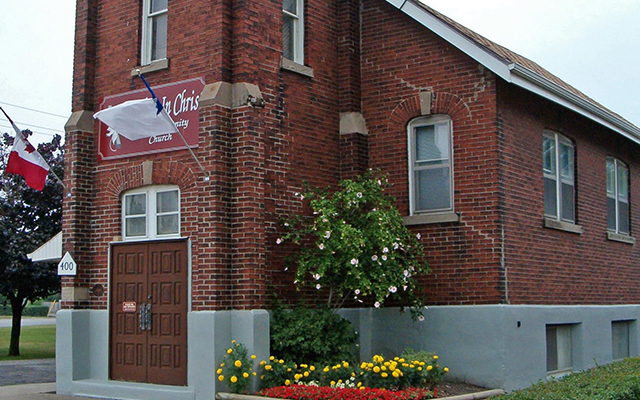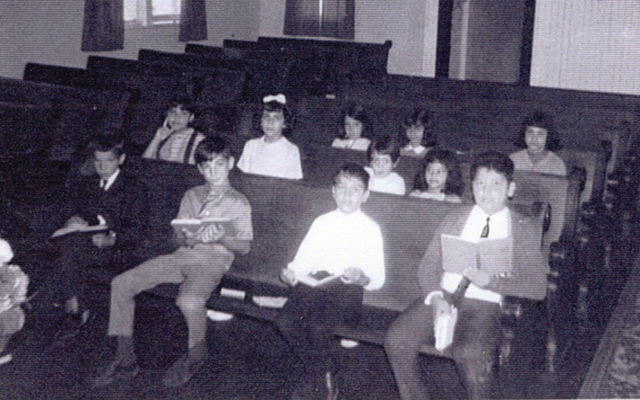 Scroll