Bridgetender's House
Address: 44 Merritt St. East
Built: c. 1855
Designated: 1997
By-law Number: 1997-10973
Reason for Designation
The house was built circa 1855-56 by William Page on a lot that was originally part of the pioneer Shotwell farm. The Shotwells were Welsh Americans who settled along the Welland River about 1800. William Page was a member of a United Empire Loyalist family from Vermont who settled in the Quaker Road area, also during the early 19th century. Page was a bookkeeper and later a nurseryman who served Welland as a Councillor in 1877 and 1878. In November 1856 Page sold the house to Rebecca F. Winters. During her ownership it was rented to (among others) Benjamin Diffin, a member of a United Empire Loyalist family and cooper by trade who operated a tavern at the north-east corner of West Main and Fraser Streets and served as a Welland Village Councillor in 1869.
The property passed back into the Shotwell family when Elijah Shotwell purchased it from the Winters' estate in 1875. Mr. Shotwell's second wife, Eunice, continued to live there after his death in 1899. In 1905, she married Thomas Lord Box. Mr. Box was born in Bedford, England and came to Canada in 1842. During the 1860's he served as Welland's Bridgetender, and later worked as a pattern maker for M. Beatty and Sons. In 1915 the house passed into the hands of Addie Hill. Later owners were Oliver and Florence Gordon and Gerald E. Nash, owner of a Ford dealership on East Main and later Niagara Streets. Among the tenants of the house during the 1930's and 40's was Howard A. Snelling, a well respected educator who was principal of Welland High School for 21 years.
This small, one and one half storey house built of Hooker brick was one of the earliest brick houses built in Welland. It exhibits an eclectic mixture of mid nineteenth century detail including a Greek Revival type gable front arrangement, Neoclassical style front entrance, Neoclassical or Adam style windows of six over six panes and two sets of Regency style French doors of sixteen panes each on the south and east sides, all of which have much of their original glass and hardware. The interior of the main section of the house retains much of its original mid-nineteenth century wood trim, doors and hardware on both floors, including Classical Revival style "eared jambs" typical of the 1850's in the first floor front hall and living room.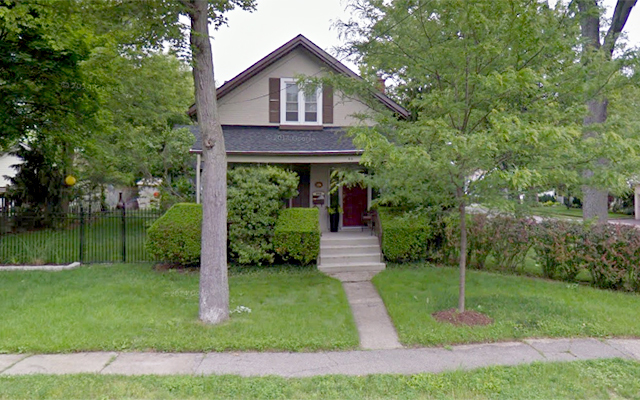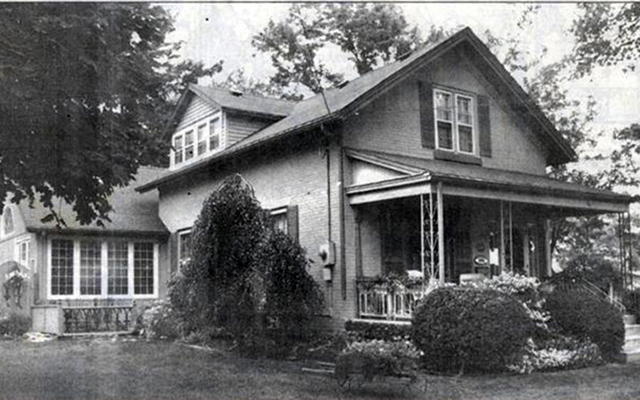 Scroll