Forestry
Maintaining a healthy, sustainable urban forest is very important to the health and beautification of our City. Urban forestry includes the planting of new trees, pruning of existing trees, removal of declining unsafe trees, stump removal and pest management. Through careful development, maintenance and protection, Infrastructure Services for the City of Welland strive to ensure that public open spaces are a source of enjoyment for all, now and into the future.
---
The public, unless authorized by the Forestry Supervisor, is not permitted to prune or otherwise alter in any way a City owned tree.
Contact Public Works at 905 735-1700 Ext. 3000 where staff will take the necessary information and answer your questions. Forestry staff investigates all pruning requests and work is completed on the following:
remove dead or otherwise structurally weak limbs in order to maintain a safe environment for the public;
ensure visibility for traffic signage and provide required vehicle and pedestrian clearance; and/or
address tree related concerns of adjacent landowners by lifting, thinning, or cutting back City owned trees as necessary
Pruning shall be completed in a professional manner as established by the International Society of Arboriculture
Tree maintenance Sites are inspected as soon as possible and work is completed based on priority. Priorities would be anything that is a danger to the public. Other requests are completed on a first-come basis and completed according to equipment and manpower availability.
Contact Welland Hydro 24 hour emergency service at 905 732-1381
Trees will only be removed if they are dead or pose a danger to the public.
During the summer months the crews are on high demand and work can accumulate. Crews work on a hazard demand first. Trees which might be hazardous to the public need removal first.
Contact Public Works at 905 735-1700 Ext. 3000. Your request will be noted and the site will be inspected to ensure the property meets the necessary criteria. Your name and address will be put in our database for consideration in the following year's tree planting program.
The City abides by policy from the International Society of Arboriculture Urban Forestry, and Department Practices. There are certain guidelines to follow when planting near/within intersections, driveways, street lights, fire hydrants, communication box, underground vaults, overhead wires, curbs & sidewalks.
Trees that are removed will most likely be replaced the following year in the fall or the following year.
Review your home survey that shows property lines. As a general rule city trees are planted within 2 metres of the curb or 1.5 metres from the sidewalk on the boulevard side. Please contact Public Works at 905 735-1700 Ext. 3000 if you cannot determine where the property line is.
Not at this time. The website will be updated if the policy changes.
Your new tree should be watered at least 2 times a week for the first month. Newly planted trees do not require fertilizer the first year. A topping of mulch will help maintain moisture and also acts as protection barrier from lawnmowers and weedies.
Contact Public Works at 905 735-1700 Ext. 3000.
Park staff will grind the roots to accommodate. Please call 905 735-1700 Ext. 3000
Naturalized wooded areas should be left in their natural state and not manicured. The benefits of leaving woody material to decompose include habitat for organisms, recycling of nutrients and organic material, regeneration sites for plants, water reservoirs and tree roots. Please do not remove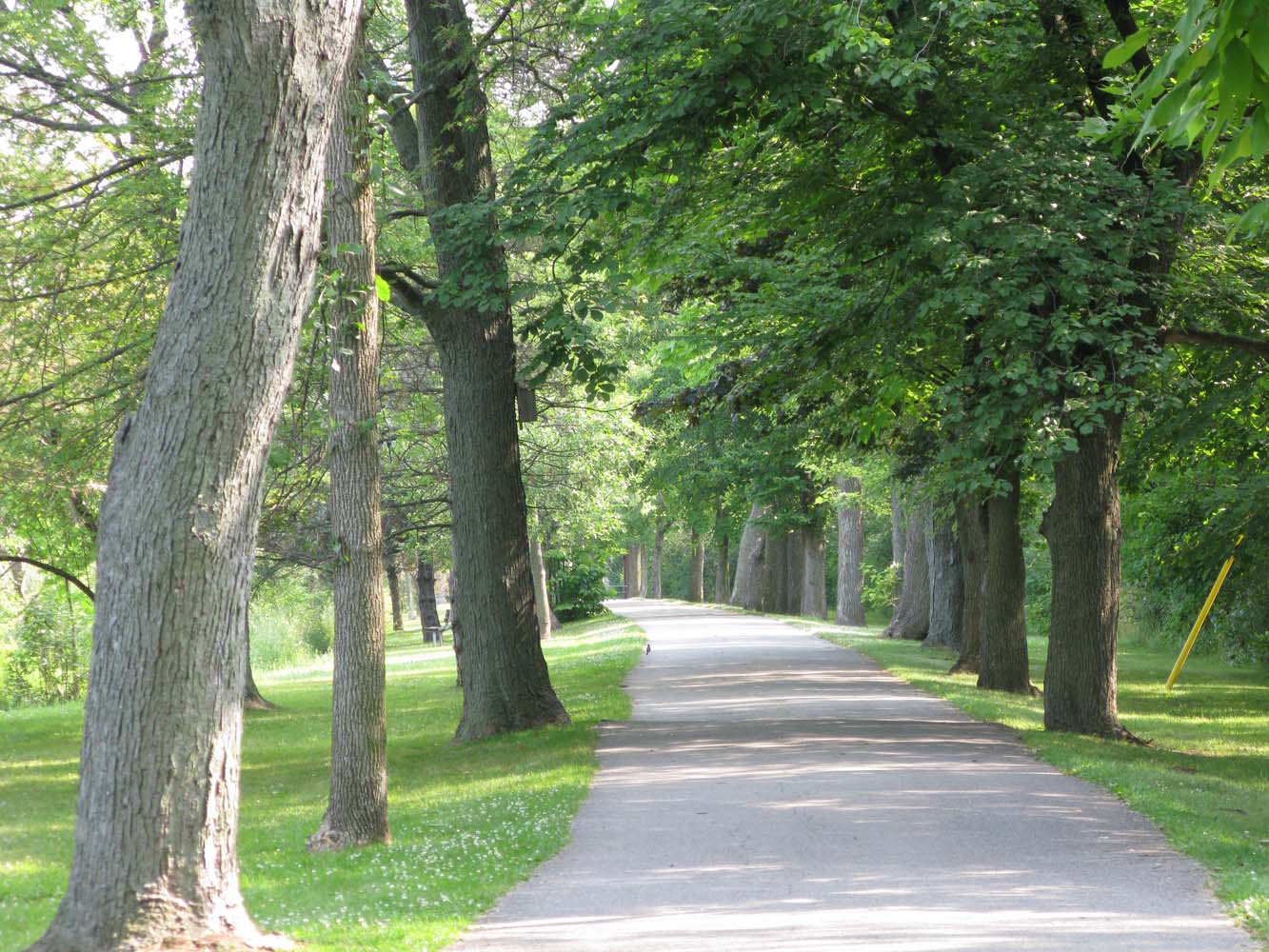 Contact:
Public Works 905-735-1700 ext. 3000
When do we plant?
Spring planting occurs occasionally, but it is done mostly in the fall. Fall planting occurs between early October and until freeze up.
Scroll