Message from Mayor Frank Campion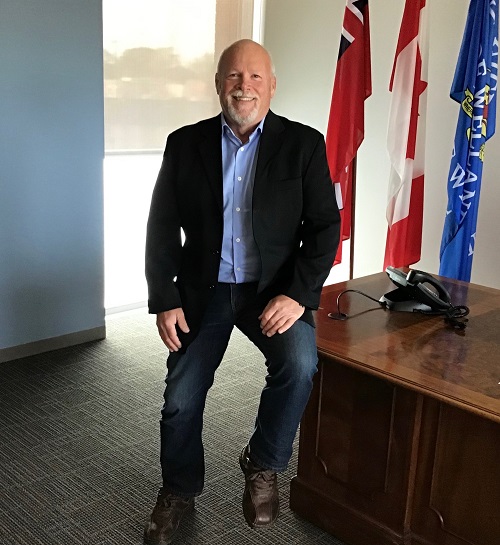 Contact:
Theresa Ettorre, Administrative Assistant to the Mayor
phone: 905-735-1700, Ext. 2101
e-mail: mayor@welland.ca, or
e-mail: theresa.ettorre@welland.ca
Franco-Ontarian Day – September 25, 2020
Franco-Ontarian Day is officially recognized by the Province of Ontario on September 25th of each year. On this day we celebrate and recognize Ontario's Francophone community and its vast contributions for more than 400 years.
Franco-Ontarian Day provides the citizens of Welland with an opportunity to celebrate our City's French language and culture. Welland's Francophone community have deeply enriched our multi-cultural City and have made significant contributions to the growth and prosperity of the City of Welland and the Niagara Region.
The City of Welland will recognize and celebrate Franco-Ontarian Day by raising the Franco-Ontarian flag on September 25th. The flag was officially recognized as the emblem of the Franco-Ontarian community in the Franco-Ontarian Emblem Act of 2001.
As the Mayor of the City of Welland, I am proud of our Francophone community and proud to celebrate Franco-Ontarian Day to honour the contributions of the Francophone community in the City of Welland.
Meilleurs voeux à toute la communauté francophone de Welland lors de cette journée de célébration de la fête franco-ontarienne!
Sincerely, Mayor Frank Campion
– Letter from Minister Caroline Mulroney, Minister of Francophone Affairs
---
Previous COVID-19 Messages:
Listen to the Mayor's message on COVID-19
Scroll