Message from Mayor Frank Campion
Niagara has now moved into Step 3 of the Ontario Government's Roadmap to Reopening.
Although some City facilities may continue to be closed to the public and services provided may be remotely accessed - we remain open for business. Those wishing to book an appointment will be able to do so online, or by calling 905-735-1700.
The Welland Community Wellness Complex is now open to the public Monday – Wednesday 9 AM – 7 PM and Thursday – Friday 9 AM – 4:30 PM.
The following modified city services are now available:
Computer Lab are permitted to operate with capacity limits. Each computer table has disinfectant wipes and sanitizer bottles, 5 permitted in room at one time, 2-hour bookable timeslots, mask must be worn, and equipment sanitized when completed.
Billiards Room will open with each table having a sanitizer bottle; middle table closed; 4 permitted in room at one time, 2-hour bookable timeslots, mask must be worn at all times.
Woodshop will open with 2 permitted in room at one time; bookable timeslots available.
The Fitness Room will host a max amount 6 – 1-hour bookable timeslots. Mask are to be worn until start of work out.
A few highlights of the Step 3 re-opening strategy:
indoor gatherings with a maximum of 25 people and outdoor gatherings with a maximum of 100 people. A two-metre distance must be maintained at all gatherings and events.
indoor dining is now permitted; there is no limit on the number of people per table. Physical distancing must be practiced between people at different tables.
all retail may open with capacity limited by physical distancing.
indoor facilities may open at 50% including indoor pools.
For further details on Step 3 visit, O. Reg. 364/20: RULES FOR AREAS AT STEP 3 (ontario.ca)
We are making good progress on vaccinations with Canada being one of the highest vaccinated countries. Vaccines are safe and effective at reducing the risk of infections and death from COVID-19. I received my second shot and am now fully vaccinated. I strongly urge everyone to do the same and get the shot as soon as you are eligible to keep yourself and others safe. We can all avoid the risk of a 4th wave and help stop the pandemic by getting a COVID-19 vaccine.
A reminder to get vaccinated…it's a shot in the arm for local businesses!
Watch the Mayor's Videos on YouTube: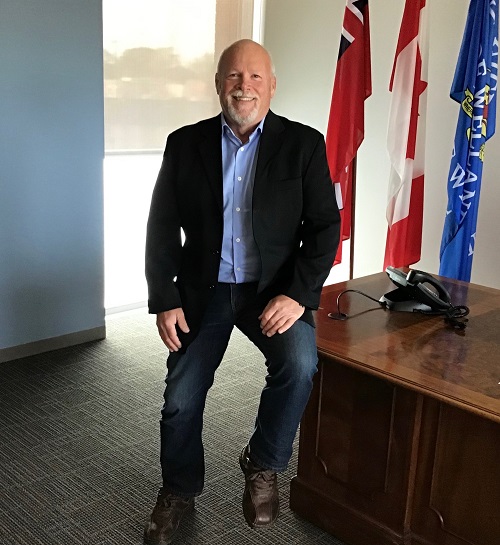 ---
Previous Mayor's Messages:
Scroll