Message from Mayor Frank Campion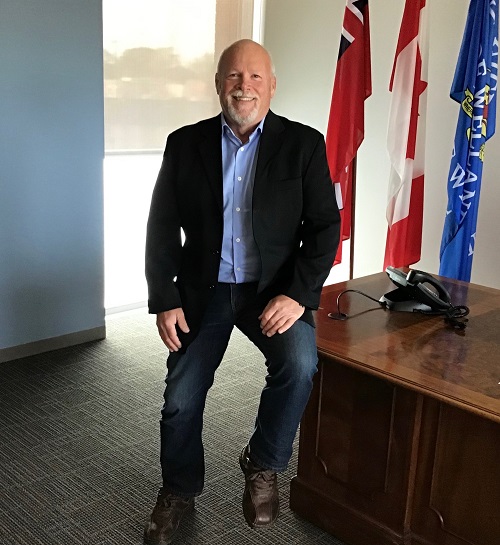 Contact:
Theresa Ettorre, Administrative Assistant to the Mayor
phone: 905-735-1700, Ext. 2101
e-mail: mayor@welland.ca, or
e-mail: theresa.ettorre@welland.ca
With the fall season upon us and the new school year underway we also face the arrival of flu season.
Symptoms of COVID-19 and seasonal influenza are very similar. Health experts recommend getting vaccinated against the flu. The flu vaccine will not offer any protection from COVID-19 but it is just as vital to protect yourself from the seasonal flu especially during the COVID-19 pandemic.
The best way to protect yourself and loved ones from COVID-19 is to follow the rules of social distancing, hand washing, wearing a mask or face covering when required, stay home if displaying symptoms or having been in close contact with cases of COVID-19. A two-metre distance must be maintained at all gatherings – indoor gatherings of 10 people and 25 people for outdoor gatherings.
I want to take this opportunity to thank Welland residents for an incredible job in doing their part to stop the spread of COVID-19. With COVID-19 cases on the rise again we must not let our guard down. We must continue to be vigilant in protecting one another. I urge everyone to be kind and patient with each other – we will get through this together.
We all have a personal responsibility in the fight against COVID-19. Welland City Council and staff are committed to the health and safety of our residents. Please stay safe and healthy.
Here are a few links I encourage you to monitor for information:
City of Welland
www.welland.ca/hottopics/COVID-19.asp
Niagara Region Public Health
www.niagararegion.ca/health/covid-19/default.aspx
Government of Ontario
covid-19.ontario.ca
Sincerely, Mayor Frank Campion
---
Previous COVID-19 Messages:
Listen to the Mayor's message on COVID-19
Scroll