Advertise/Sponsor Opportunities
The City of Welland offers many advertising and sponsorship opportunities to help promote your business or event. In addition to information about specific opportunities below, the City has partnered with Comcast Spectacor Inc. to offer a wide range of opportunities. View our presentation to see what is available.
Restrictions: In keeping with the principle that all sponsorship and/or advertising initiatives must be consistent with the City's vision, mission, and values, the following restrictions apply:
The City reserves the right to restrict sponsorships and/or advertising to certain services and to exclude any products and industries at its discretion.
Sponsorships and/or advertising will not be accepted from any party that portrays, promotes, or condones the stereotyping of any group or discrimination as defined in the Ontario Human Rights Code or which is contrary to the Canadian Charter of Rights and Freedoms.
Sponsorship rights and/or advertisements will not be accepted if they unnecessarily promote the commercialization of public space.
For more information please e-mail: advertise@welland.ca
Our Partners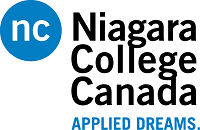 Advertise with us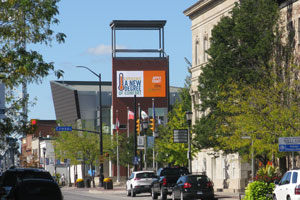 This 11ft x 20ft fully programmable LED screen is located at Welland Civic Square and in view of a four way stop on East Main Street. Strategically located to have an approximate traffic count of 7,000 vehicles traveling by per day, the screen has full animation and is capable of displaying video as well as static messages.
For advertising opportunities or inquiries about advertising on the city's Big Screen LED, please contact Media City.
Contact Media City's Advertisement Representative,
Sandy Bishop @ 905-515-8893 or by email at sandy@mediacityads.com or
Wendy Rose @ 519-209-4584 or by email at wendy@mediacityads.com
LED advertising for provincially registered local non-profits are subject to special rates. For more information on non-profit rates please contact the City by email at advertise@welland.ca
The City of Welland presents opportunities for advertising at the 2,500 Main Spectator and the Youth Arenas. A unique and cost effective branding opportunity awaits the local business community by securing a prime advertising campaign.
For more information please e-mail: advertise@welland.ca
A variety of signage allows your company to optimize a great return on investment!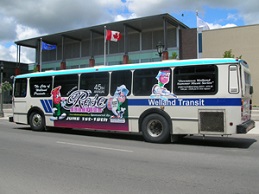 Advertise your business so all of Welland Residents can see. You could also advertise within the bus, so all riders can remember your ad.
Exterior and Interior Bus Advertising:
Streetseen Media Brantford, Ontario, 1-800-957-7336;
Sales Representative – Brian McMaster 905-941-5807

Bus Shelter Advertising:
Pattison Outdoor Advertising Oakville, Ontario

Outdoor Bench Advertising:
Creative Outdoor Advertising Contact Phil Porter 1-800-661-6088 ext 760 or 289-213-0276
Sponsorship/Vendor Event Opportunities
Wellness For All
The Wellness For All financial assistance program relies on generous donations from community groups, local businesses and individuals to operate successfully. All donations are matched dollar for dollar by the City of Welland.
City Events
City Events-Summer Music Festival, Canada Day and New Years' Eve Bash are just a few of our City Events. You could also sponsor Summer Camp or book some ice for FREE Skating, the possibilities are endless to help out our community. If you are interested in being a sponsor or a vendor, please email recreation@welland.ca.
Scroll